SLR-B Inspection rewind machine
Introduction: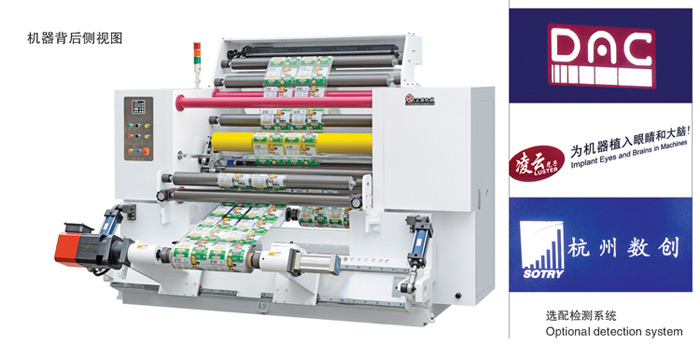 1.This complete machine is equipped with programming controller, and with a touch screen and manmachine interface in operator.
2.The rewinding and unwinding is governed by programming controller, which can automatically calculate the reeling diameter, which can achieve the automatic tension device.
3. Unwind and Rewind both shaftless. Automatic hydraulic loading and unloading functions.
4. Checking adopts photoelectric tracking pattern, and automatic synchronous stroboscope.
5. If the printing defects of the printing patterns are observed in eyes, please press the button to automatically return to the defect point.
6. Accounting meter and line speed display function automatically.
7. Releasing wind section adopts photoelectric tracking correcting device.
8.The design of this machine is integrated the electric, mechanical, and pneumatic technology,and with a complete security protection device.