LM-A High speed automatically slitting machine
Introduction: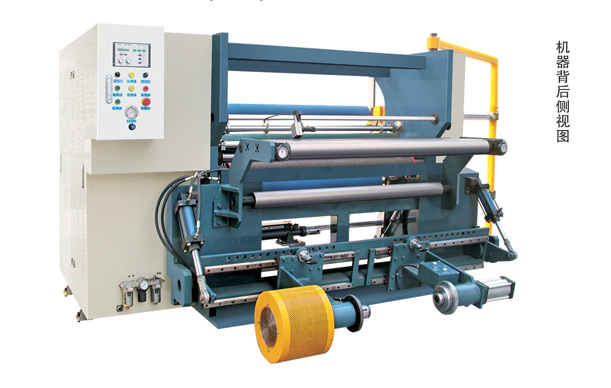 1. This machine is suitable to slit paper, composit material, aluminium foil, printing film, PE, PP, PET. PVC such plastic film, etc. It is an ideal machine for printing packing company for processing.

2. Entire machine is controlled by PLC(two vector motors), man-machine interface, screen touch operation.
3. Unwind part adopts imported pneumatic brake control, the rolling diameter is automatically calculated by PLC, to achieve constant tension control.
4. Traction control is drive by a vector variable frequency motor, to achieve constant linear velocity control, And effectively cut off interactant tension between rewind and unwind.
5. The rewind shaft uses firction, is driven by a vector frequency motor. The rewind tension control is according to rewind diameter, thickness, tension set, etc. After operation by the PLC output controlsignals, via control of the friction pressure, to achieve the purpose of winding tension.
6. Machine equip with laser mark position device.
7. Unwind part adopts hydraulic power feed, shaftless, which can save much labour force, and shorten time.
8. Auto meter presetting, EPC error correction device is positive to assure the accuracy.

9. The feature of machine is stability, security, efficienct, etc.